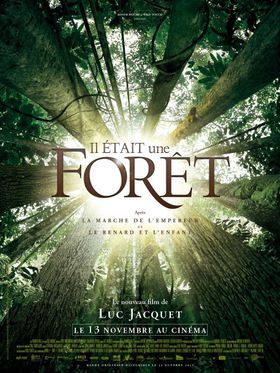 Il était une forêt
4 formats
French
8 subtitles languages
In his new film, Luc Jacquet takes us on an extraordinary journey deep into the tropical forest, into the heart of life itself. For the first time, a tropical forest springs to life before our very eyes. From the first shoot to the blossoming of giant trees, from the canopy to the development of hidden links between plants and animals, no less than seven centuries will unfold before us. Luc Jacquet has been filming nature for many years, moving and thrilling audiences with unique and exciting tales. His encounter with the botanist Francis Hallé gave birth to this heritage film, combining the transmission of knowledge, poetry and visual magic, about the last great primal forests in the tropics. Il était une forêt offers an exceptional immersion in this wild world that has remained in its original state, in perfect balance, where each organism - from the smallest to the largest and all connected to each other - plays an essential part.
year

2013

nationality

France

running time

1h18

rights end

15/02/2025

colour

Colour
producers

Bonne pioche cinema

director assistants

Vincent Steiger

editing

Stéphane Mazalaigue

cadre

Jérôme Bouvier, Antoine Marteau

special effect

Eric Serre, Anne–lise Koehler

37

media

2

technical resources
Fantastique tout simplement! Heureux de l' avoir vu encore une fois avec ma classe.
By continuing to browse this website, you agree to our use of cookies to improve your experience.Find out more