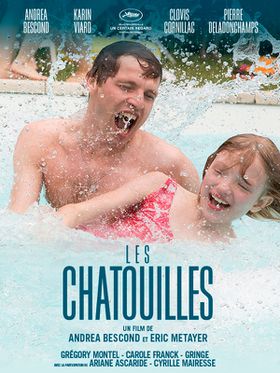 Little Tickles
Les Chatouilles
with Pierre Deladonchamps, Karin Viard, Andréa Bescond, Clovis Cornillac, Grégory Montel, Carole Franck, Gringe, Ariane Ascaride, Cyrille Mairesse, Léonie Simaga
Download
French
9 subtitles languages
Odette is 8 years old, she loves drawing and dancing. Why should she be suspicious of a friend of her parents who offers to "play tickling"? As an adult, Odette dances her anger, embraces life with freedom of speech...
year

2018

nationality

France

running time

1h42

rights end

01/07/2024

colour

Colour
producers

Les films du kiosque, François Kraus, Denis Pineau-Valencienne

original work authors

Eric Métayer, Andréa Bescond

editing

Valérie Deseine

set decoration

Éric Barboza

costume

Isabelle Pannetier

8

media

2

technical resources
Frappant. Profondément frappant, transgressif et révélateur.
By continuing to browse this website, you agree to our use of cookies to improve your experience.Find out more