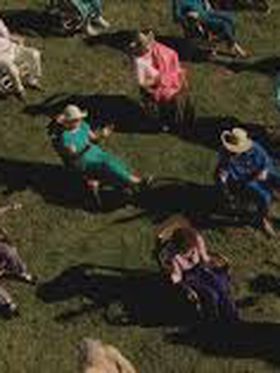 My Lunch with Anna
A tutelary figure of American postmodern dance, Anna Halprin questions the diversity of movement based on research into our ordinary gestures, initiated at the end of the 1950s with San Francisco's workshop. The meeting between the French choreographer and Anna Halprin in 1996 marked the beginning of a generous and fraternal collaboration. My Lunch with Anna is a portrait and a performative dialogue where gesture joins words. To the rythm of five lunches staged in open and closed spaces, the discussion returns to the work processes, his experiments on movement and on the daily gesture.
year

2005

running time

58min

rights end

05/11/2027

filming format

Vidéo
colour

Colour

countries excluded

France

distributor

PI:ES / Alain Buffard

producers

Villa medicis hors les murs, Pi:es, Alain buffard, Le fresnoy s.n.a.c.

By continuing to browse this website, you agree to our use of cookies to improve your experience.Find out more