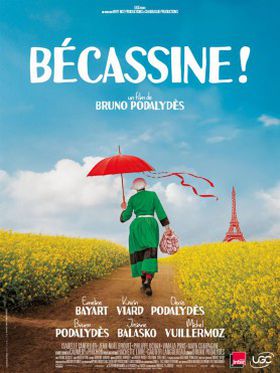 Bécassine !
with Emeline Bayart, Karin Viard, Michel Vuillermoz, Denis Podalydès, Bruno Podalydès, Isabelle Candelier, Josiane Balasko
Blu-ray
French
5 subtitles languages
Born to a poor farming family in Brittany, Bécassine finds work as a nanny with the Marquise de Grand-Air who has recently adopted a lovely baby named Loulotte. A strong bond develops between Becassine and Loulotte, and life is sweet, until the Grand-Airs are threatened with financial ruin… Can Bécassine save the day? Naïve, funny, dreamy, optimistic, loving, Bécassine is also inventive, courageous and always ready to handle any situation in her own unique way – a superheroine like no other. César-winner Bruno Podalydès returns with a family movie adapted from the beloved French comic book Bécassine.
year

2017

nationality

France

running time

1h42

rights end

01/12/2023
filmed in

France

colour

Colour

distributor

WILD BUNCH

producers

Why not production, Chabraque productions

1

media

1

technical resource

1

educational resource
By continuing to browse this website, you agree to our use of cookies to improve your experience.Find out more