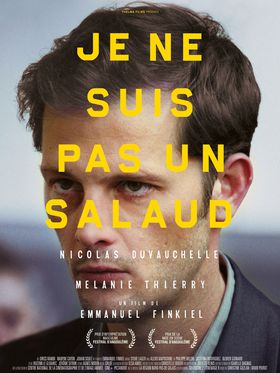 A Decent Man
Je ne suis pas un salaud
by Emmanuel Finkiel
with Nicolas; Mélanie; Driss Duvauchelle Thierry Ramdi, Nicolas Duvauchelle, Mélanie Thierry, Driss Ramdi, Maryne Cayon, Nicolas Bridet, Alain Beigel, Antoine Gouy
Download, Blu-ray
French
English, French, Hungarian, Serbian, Spanish
After he is violently attacked in the street, Eddie wrongly identifies Ahmed, an ideal suspect whom he'd noticed a few days before the attack. While the legal machine gets underway with Ahmed, Eddie attempts to win back his wife and son through a new job. But Eddie soon becomes aware of the seriousness of his accusation and he'll do anything to establish the truth - even if it means he risks losing everything.
year

2015

nationality

France

running time

1h51

rights end

21/11/2021
colour

Colour

director of photography

Alexis Kavyrchine

countries excluded

France

distributors

Bac films

8

media

4

technical resources
Je ne recommande pas du tout. Film long, ennuyant, inintéressant.
By continuing to browse this website, you agree to our use of cookies to improve your experience.Find out more